Welcome to Exeter Chiropractic Clinic
At Exeter Chiropractic Clinic we specialise in helping people to enjoy life more by reducing pain levels and improving mobility
We have a warm and welcoming atmosphere, allowing you to receive excellent care in a comfortable environment.
Exeter Chiropractic Clinic prides itself on delivering a highly specialised, patient centred Chiropractic service to people from Exeter, Devon and surrounding areas. We are extremely proud that our patients rate are service so highly, that the vast majority of new patients are their family and friends.
Multi-Disciplined Practitioners
Our chiropractors are highly trained and constantly seeking to improve their skills; in the last six months they have been on courses including rock taping, myofascial release techniques, paediatric nutrition and childhood development and learning disorders.
Take care of your health
Our chiropractors are highly trained and constantly seeking to improve their skills
Chiropractic care to help you live life to the full
Book Online
Exeter Chiropractor appointments, for both initial consultations and return visits, are available to book online
Contact Us
Our team are on hand to answer any queries you may have, about the chiropractic care we offer
Meet The Team
Read more about our team of experienced, friendly and professional Chiropractors and Chiropractic Assistants
Chiropractic Care in Exeter Since 1984
Exeter Chiropractic Clinic was established in 1984 by Giles Jackson, to provide the best Chiropractic care in Exeter
December 2012 saw the start of the three month hand over from Giles Jackson to Sara Ireland. All Dr Jackson's and the late Dr Mathieson's patient records, including medical imaging, have been transferred to Sara Ireland to maintain continuity of care.
Who do we help?
We help people from all walks of life from the very young to the elderly; from the active sports enthusiast to the sit at home hobbyist, from the heavy manual worker to the office based professional.
There is considerable diversity in the type of patients we treat from around the Exeter area. Each patient is unique and we take great care to understand and diagnose their specific problem.
Exeter Chiropractic Clinic treat many different conditions. Sometimes to help in the recovery from an accident, or to help alleviate or manage pain caused by an ongoing condition.
To find out more about our chiropractic care or to arrange a consultation, please get in touch.
Awarded the Patient Partnership Quality Mark
The Exeter Chiropractic Clinic has been awarded the Patient Partnership Quality Mark (PPQM) by The Royal College of Chiropractors.
The PPQM is awarded to chiropractic clinics that demonstrate excellence in meeting patient expectations in a range of areas including accessibility, cleanliness, safety and patient communication.
Advice from the British Chiropractic Association – Beware of Day Three! Despite common assumptions that a ski injury is most likely to occur on the first day Matthew Bennett, BCA Chiropractor and the first to work with the British Alpine Ski team, comments: "After three days of skiing using unaccustomed muscles, skiers become confident but are physically tired, and their capability isn't necessarily matched to their confidence".If you are skiing this season, the Exeter Chiropractic Clinic has some tips to ensure you can stay safe on the slopes: Pre-Ski fitness tips:Don't just sit there – Exercising through squats, sit ups and cycling is also good to tease the right muscles.It's a balancing act – Balance is the single most important factor in skiing. Use a wobble board to improve balance and build up ankle muscles.For a thorough ankle work-out, rocking heel to toe is good for snowboarders and left to right is best for skiers.Jump around – Use a mini trampoline to work all those 'skiing' muscles.Roll with it – Roller blading is perfect practice and will help you develop a good ski posture, so you look like a pro on the slopes.Check it out – Most skiers find turning one way easier than the other. Poor technique might not be the problem, so talk to a chiropractor for advice. Out on the slopes:Warm up before strenuous skiing. Start off gently rather than heading first for the black runs and round the day off with a stretch.Take plenty of breaks – Overexertion will ruin your holiday – moderate the length of skiing time and listen to your body. Pain is a warning sign, don't ignore it.Liquid lunch – Drink plenty of water and isotonic drinks to avoid dehydration and stay clear of alcohol, tea and coffee.Wrap up – Make sure clothing is warm and adequate for the cold weather and don't forget hat and gloves.Put the boot in – No matter how many lessons, skiers won't improve without the right boots and this is where most skiers put their first foot wrong. Skiers often choose on comfort alone – don't make this mistake. Get a moulded foot bed from the ski shop first as this improves fit, comfort and ski control. Opt for a shop with a wide range of boots so you are spoilt for choice.What a bind – If you are prone to going 'knock-kneed' when you ski, look out for lateral alignment. Wedges expertly placed under the binding can make a huge difference.Carry on – Always be careful when carrying skis/boards. Leave them standing upright so you don't have to bend to pick them up. Carry them over your shoulder, swapping shoulders regularly.Ice is nice – With an acute injury, use ice rather than heat.Tread carefully – A great deal of people are injured by slipping on ice at the ski resort, not just on the slopes. Wear shoes with a deep treaded sole and use strap-on studs for ski boots to help keep you upright.It still holds true that it is always better to take preventive measures in order to reduce the risks of injuries. Take note of these guidelines to ensure you keep on the ski safe side this ski season. Matthew adds: "Prevention is still better than cure and these tips can help you avoid injuries because just one joint or muscle out of line can be a disaster when you are travelling at 40 miles per hour on two skis". ​
Those hitting middle age sleepless nights are most likely to be blighted by back or neck pain aggravated by sleeping than any other age group, according to new research from the British Chiropractic Association (BCA). Middle age is the time when people are most likely to see the cumulative effects of poor posture, which can in turn trigger back and neck pain. The research into this age group (45-54) found that nearly two fifths (39%) who have suffered from back or neck pain identify sleeping/mattress as the trigger for those aches, and over half (58%) admit pain keeps them from sleeping. With a huge 87% of people in this group saying they wake up with back or neck pain – approximately one in eight (13%) every day – the BCA is now urging people to pay attention to their sleeping habits.BCA chiropractor Rishi Loatey comments on the findings: "As we age, our bodies start to see the cumulative effect of years of poor posture, which can in turn lead to back pain. For many this pain is triggered by sleep. "To help stop sleep from becoming a painful experience, I recommend sleeping on your side, so your neck isn't twisted all night. In this position, your spine should be parallel to the mattress and should not sag (bed too soft) or bow (bed too hard). Before bending or doing anything sudden or strenuous in the morning make sure your body – and your back – has woken up. Devoting time to exercise in the daytime is also an important step to build muscle tone and promote good posture". Neil Robinson, a sleep expert at Sealy, says: "We recently conducted a world sleep census which revealed that almost a third of people aged 45-54 say they never wake up feeling refreshed. To help ensure you get a restful night's sleep it's important to have a good mattress. Numerous people consider their mattress to be a dull purchase, but investing in a mattress which is tailored to be supportive for you is so important for your health". Top Tips from the BCAMore generally, sleep/mattress is the third most common trigger for Brits with back or neck pain, affecting 34% of those people. The BCA offers these tips for those who struggle to sleep: Update your mattress: Chiropractors recommend buying a new mattress at least every 10 years. Mattresses lose their support over time, so if you can feel the springs through your mattress, or the mattress is no longer level, your mattress is no longer providing the support you need.Buy the right mattress: Ensure your mattress is supportive for you. If you share a bed with your partner, it's a good idea to look for two single mattresses which can be joined together, to ensure you both get the support you needGet moving: Activities such as yoga, which can improve posture, are recommended for people in the 45-54 age group. Other exercise which helps build your abdominal muscles could also help to protect your back. When exercising, warming up and warming down is essential to ensure that your joints and muscles don't get a shock.Straighten Up: The BCA's Straighten Up UK programme offers a series of daily exercises to help build muscle tone and improve posture. ​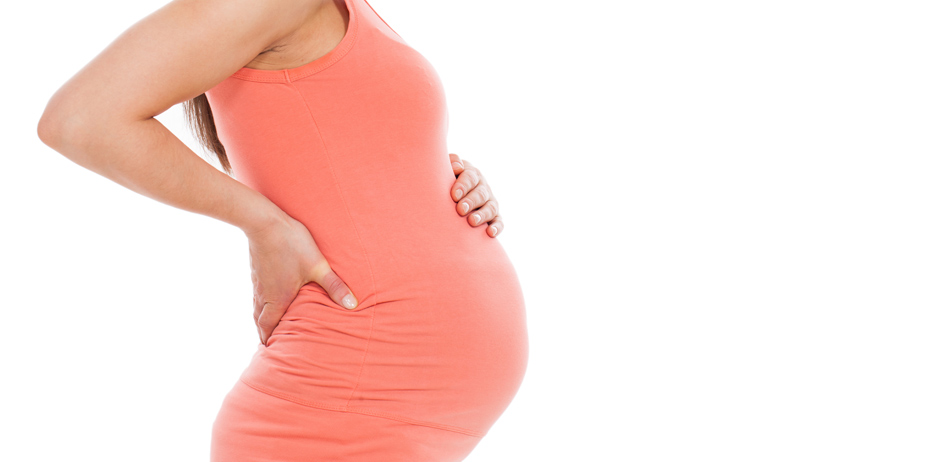 Parents & Posture – Pregnancy​
During Pregnancy women experience an increase in lumbar curving during pregnancy due to the increased weight being carried out in front. This puts more pressure on some of the joints of the spine, causing discomfort and, for some women, pain. Essentially, the centre of gravity has been moved and, even after giving birth, problems caused as a result of irritated joints and nerves can take a while to resolve. As pregnancy progresses into the final stages, relaxin is released in order to prepare for birth and does exactly what it says; 'softening' the muscles, ligaments and tendons! At this time, the body is more unforgiving and it is easy to overstretch or lift something and cause more of a problem than normal. Knee and ankle pain is less common during pregnancy, but can occur at this time due to the relaxation of muscle support and the increase in weight in the final trimester. General Posture AdviceThe fitter you are and the more muscle tone you have before pregnancy, the more likely you are to be able to cope with the body's postural changes.Core exercises are very useful and you can talk to a chiropractor, GP, midwife or other healthcare professional for advice on this.Swimming and aqua natal classes are also of benefit, as being in the water takes the pressure off strained joints whilst providing good exercise and relaxation.Avoid high heels and wear comfortable, supportive shoes.If you have children already, it can be difficult as they will need lifting and carrying. Always lift with your spine straight and bend knees to avoid leaning, stretching or bending.Do not sit for prolonged periods, take a regular break and, when sitting, let the seat take your weight and, if possible, keep as much of your body in contact with the chair so that your whole body is supported. Knees should be lower than your hips. Post-Natal Posture AdviceRelaxin stays in the body for a prolonged period of time after pregnancy, especially if you breastfeed, so you must continue to be very careful when it comes to carrying, walking and lifting.Try doing lots of gentle stretches and do pelvic floor exercises whenever possible.Before lifting your baby, gently suck your tummy in to provide a corset of support for your back.After three months start doing more brisk walks out with the pram, continue to stretch and, as well as pelvic floor exercises and stomach exercises. Doing exercises and getting out and about each day will not only help you physically but will also help a general feeling of well-being. ​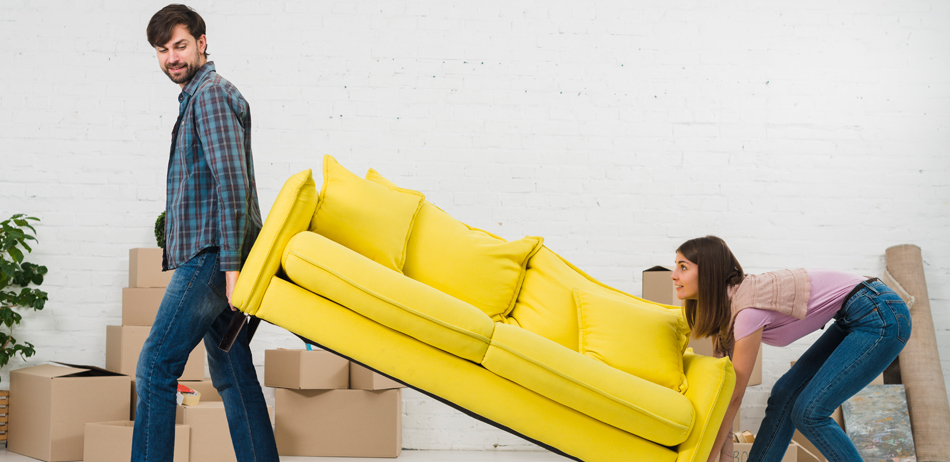 Mind Your Posture – Lifting and Carrying
Our bodies are very well adapted to a variety of tasks, but we need to be careful not to take advantage of this and push our bodies to breaking point! LiftingFirstly, face the direction in which you want new box carrierto carry the weight. Always lift using a relaxed, straight back. Make sure your legs are at least your hips' width apart with the knees bent. Keep your head and shoulders directly above your waist and keep the weight you are carrying as close to you as possible – avoid twisting.Avoid bending from the waist, which increases the stress on your lower back. Never keep the knees straight, as this will lead to over-stretching and damage to your back and never lift while twisting from the waist.Try and lift with a 'broad base' i.e. your feet about shoulder width apart or more. This will make you more stable.Don't lift with your arms straight out, keep the elbows bent and to your side to minimise the stress on your back.Make sure you balance or secure the weight before you start moving. (It is easier to carry a bowling ball in a bowling ball bag than in large cardboard box where it can roll around.)Putting the weight down can often cause just as many injuries as lifting it up. If possible, put the weight on something waist height rather than the floor. If you do have to put it on the floor, try and keep your shoulders hips and knees pointing in the same direction, have a 'wide base' and bend your knees rather than your back Loading and unloadingLoading a weight into a car or van is difficult at the best of times, so it is even more important to use the best technique possible. If you have been sitting in the car/van for a while, go for a short walk to loosen your muscles and joints before lifting. Having lifted the weight, rest it on the bumper where possible and then push it into the vehicle, keeping your back straight and your knees bent. Always put lighter objects in first, pushing towards the back, so that it is not too strenuous to push them in or to pull them out when you reach your destination.It is not just the weight, but the size and shape of an object that can make it hard to carry so, where possible, break loads into smaller and more manageable chunks.Never lift and then twist and avoid the temptation to straighten your legs. This is just as important when taking bags or boxes out of the vehicle.Don't try and lift more than one or two carrier bags out at a time, especially if you've had a bad back in the past.When putting your baby into the car, hold the baby close to you as you move towards the vehicle. Keep your back straight and only bend your knees when you have got as close to the car seat as possible. Only at this stage should you reach out to put the baby in the seat. If you're carrying the baby in a chair, rest the chair on the edge of the car seat, then manoeuvre it into position within the car, keeping your knees bent and back straight.Don't try to reach out too early and avoid bending from the waist. ​
Latest News and Advice
Find out the latest news about our Chiropractic Clinic and information about all your chiropractic and health related needs.